We have organized Award Functions in Rajasthan. As we all know India is a country of huge diversity and people filled with a different cultures. In India, there are various countries that have different cultures and Traditional. People are finding ways of making their culture survive and live in this era of changing world. Award Function in Jaipur,  Rajasthan a country filled with rich architectural and cultural heritage with arts, dance forms, music styles, songs & plays that have evolved and survived since the ages.
Award Function in Rajasthan | Event | RFF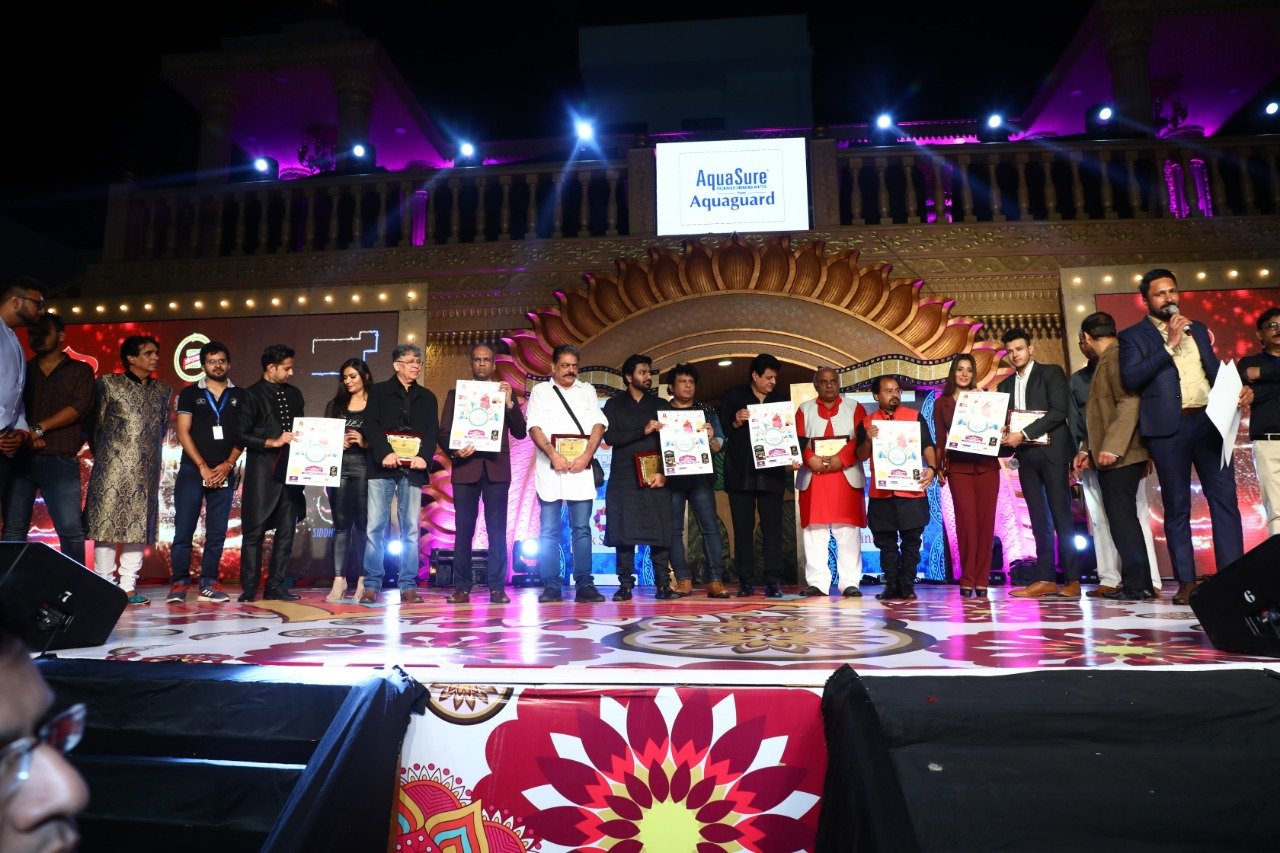 Keeping this point in mind Kanchan Cassettes & Series took a step or an important task in their hand and laid the foundation of the Rajasthan Film Festival on 28th September 2013 to bring back the glory of the cinema of Rajasthan and to promote art and culture and Awards Shows in Rajasthan.
Rajasthan Film Festival involves various events, and award show to honor and Build up the confidence level of both artistic and technical excellence of artists in Rajasthani cinema this provides them respect and a sense of recognition and a platform where their talent can be appreciated by people. Other attractions of this festival hold dance performances, plays, and live performances by singers, stand-up comedians, and poets. Rajasthan Film Festival is organized at various locations and celebrities from all over India come to attend this Spectacular event and Award Function in Rajasthan.
You can also check the Top 10 Film Festivals in India
Award Function in Jaipur, Rajasthan, India
The Rajasthan film festival award ceremony, The Best Award Function in Jaipur provides different types of awards to people for showing extraordinary skills in their fields. Because of this Film Festival, Rajasthani artist is getting respect and being acknowledged in society by people. Rajasthan Film Festival is a Programme that is a delight for those who like the culture and arts of Rajasthan. Rajasthan Film Festival is truly celebrating the culture of Rajasthan.
Also, read Rajasthani Regional Movie Nomination 2022.
Social Share