Jury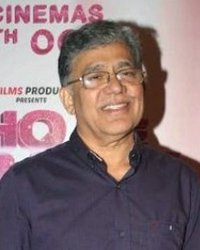 Mr. Naresh Malhotra
(Film director)
Mr. Naresh Malhotra is Director, Filmmaker, and Editor in the Bollywood film industry. He one of the Senior most directors of the Bollywood industry who has given us the movies like "Dil Ka Rishta", "Kranti", "Yeh Dillagi", "Achanak" and many more. He was from a non-film background but decided to make his career in films. He started his career as an Editor, his first movie as editor was "Yudh". He was also the assistant director in the films, "Parampara", "Chandini", "Maa Aur Mamta" and many more. Nareshji has given great works to Bollywood cinema and showed great works in his presence in the cinema. His advice to the recent cinema is that we should come ahead with some new concepts apart from romance and drama, writers should think beyond them and believe in them.
Mr. Naresh Malhotra
Mr. Indеrjееt Bansal
Mr. Inderjit Bansal is a Cinematographer, Director of photography and Producer. He has done great work in his field. His works are Agni Pankh (2004), Kasam Teri Kasam (1993), Qahar (1998), Barefoot Warriors( 2019), One Day: Justice Delivered (2019), Spotlight (2017) and many more. He has also headed the Camera and Electric Department in many of his works.

Mr. Indеrjееt Bansal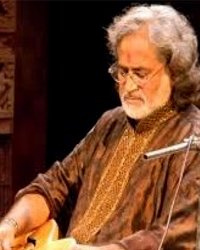 Mr. Pandit Vishawa Mohan Bhatt
(Instrumentalist)
Mr.Vishwa Mohan Bhatt is one of the popular Hindustani Classical Instrumentalist and plays Mohan Veena. He lives in Jaipur, Rajasthan. He has won Grammy Award for A Meeting By The River with Ry Cooder released on Water Lily Acoustics label. His other works are Fusion and Pan-Cultural Collaborations with western artists, Taj Mahal, Jerry Douglas, and Bela Fleck. He has made his appearance on Crossroad Guitar Festival, 2004, organized by Eric Clapton. He taught Mohan veena to Matt Malley and Australian Musician Lawrie Minson. He has Guitar duet release with Guitarist Kapil Shrivastav in 2016 for the composition of "Merry Love Rain".

Mr. Pandit Vishawa Mohan Bhatt