Patron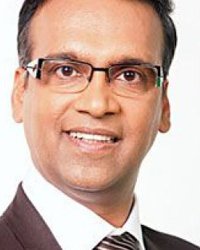 Mr. Komal Nahata
(Film Editor,Producer, Film Critics)
Mr. Komal Nahata is a Bollywood trade analyst. He is the publisher of "Film Infomation" and also hosts television shows. He is the anchor of ETC Bollywood business and is an advisory board of Cinema Capital. He has been supporting RFF from many years and helping us in its organization.
Mr. Komal Nahata
Mr. Sukhbir Singh
(Industrialist and Business Tycoon)
Mr. Sukhbir Singh is Industrialist and Business Tycoon of Rajasthan. He has a great interest in art and culture and is supporting RFF for many years. He appericiates the art and culture of Rajasthan and respect the hard work of our artists and greatly support them.
Mr. Sukhbir Singh