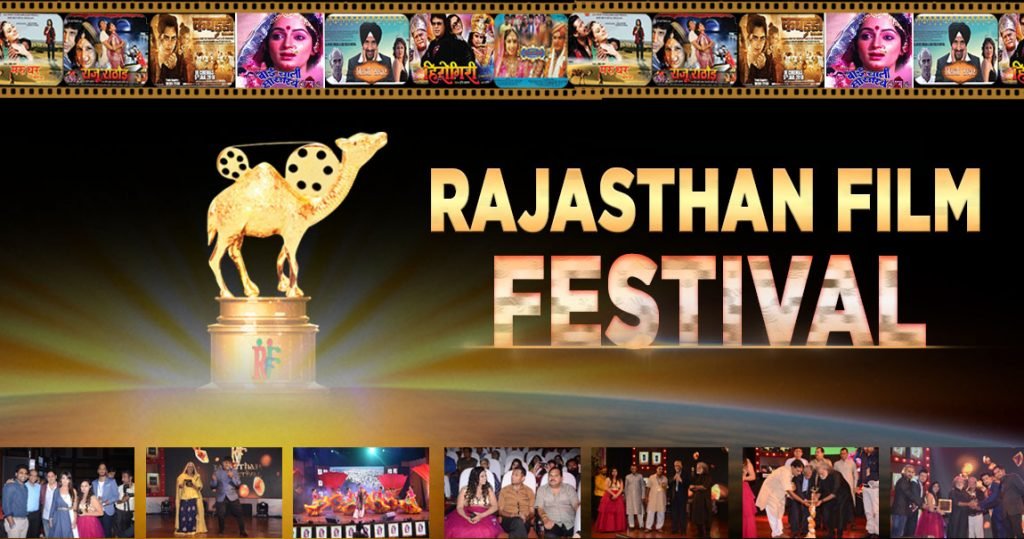 Five reasons you must attend the 'Rajasthan Film Festival': The Rajasthan Film Festival(RFF) is the largest and most prestigious film festival in Jaipur, Rajasthan. Kanchan cassettes and the series (K Series) recognized the idea that regional filmmakers, artists, and technicians should continue to work to the best of their abilities and be recognized for their contributions to Rajasthani cinema. The greatest approach to accomplish this is to recognize and praise their contributions.
Rajasthan Film Festival gives a new and encouraging platform for Rajasthani filmmakers, artists, and technicians to work hard and push Rajasthani cinema to the next level. This event is a fantastic opportunity in and of itself. These are the five reasons why you should go to the Rajasthan Film Festival. Rajasthan Film Festival hosts events in Jaipur, Rajasthan. RFF organizes award ceremonies, award shows, and other events. It is India's best film festival.
So, Here are the five reasons you must attend the 'Rajasthan Film Festival', come and experience all of Rajasthan's glory put together in a state-of-the-art event.
● Win Awards: Who doesn't want to hold a statue and deliver an acceptance speech? Receiving a Rajasthan Film Festival award is pleasant and serves as a reminder of your efforts. Every artist craves validation, and no one wants to pass up the opportunity to accept their long-awaited award simply because they did not make the effort to attend the festival. Satish Kaushik, one of the famous actors in Bollywood films was awarded in RFF 2019 as the best actor.
● Participate in Q&A: Being in front of a crowd to share your expertise and ideas, whether on a panel or during the post-film Q&A, is a terrific way to polish your public speaking skills and maybe land future speaking engagements. The Rajasthan Film Festival's mission is to promote and popularise Rajasthani culture via the art of celebration, cinema, and the best film festivals in India.
● Networking: There is no better method to form long-lasting bonds than to shake someone's hand and look them in the eyes. Certainly, visiting. You can also learn from other people's experiences, trade ideas, and have fun. You can put your film in a video contrast to boost your chances of winning an award.
● Get your film reviewed: It is critical to submit your film to the appropriate Rajasthan Film Festival, such as short film festivals, horror film festivals, documentary film festivals, and other genre-specific film festivals.
● Pay it forward to your cast and crew: Filmmaking is an interactive medium. What better way to honor people who helped bring your idea to reality than to allow the rest of the world to witness their abilities? Many actors, cinematographers, and editors have come to be known as a result of their participation in film festivals.
● Get a distribution deal: Many filmmakers submit their films to the prestigious Rajasthan Film Festival for acquisition executives to watch them and make them a distribution offer.
Also, read 'RRR' Creates History with Naatu Naatu Song at Oscar 2023.
Social Share