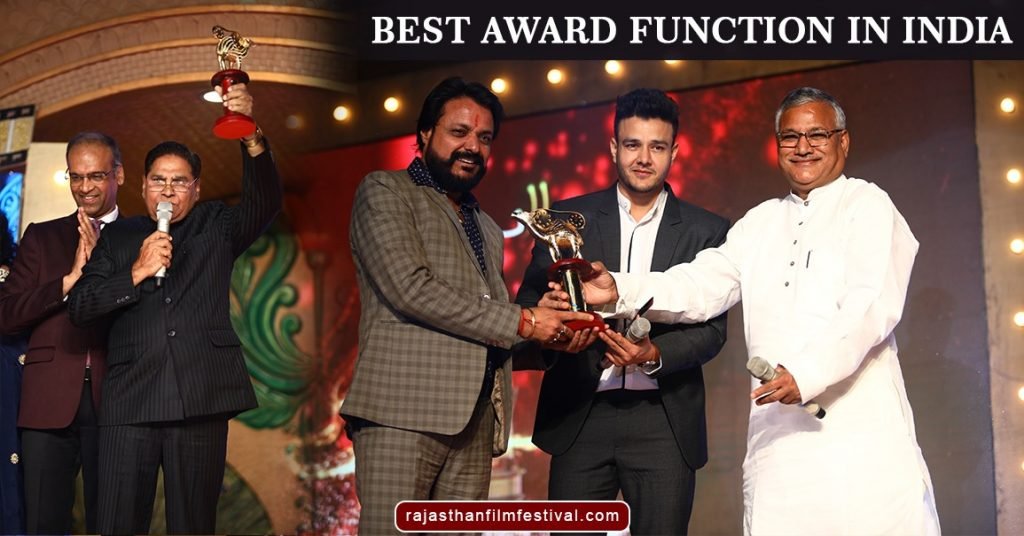 There are many award function all over the world, films are the key source of entertainment for people. Films add colors in our lives and thus entertain in various forms. There are many award function all over the world that are seen by people. There is one award function that stands out the best and one of the best Award function in India and Short Film Festival in India
India is a country of diversity and culture and people from all over the world come and be part of this. Rajasthan is one of them and people from all over the world come to enjoy the beauty of Rajasthan. Nowadays, it is coming forward in the film industry and playing a vital role in promoting the art and culture of Rajasthan and Film Festival in Jaipur, India.
Rajasthan Film Festival is an award function organized in Jaipur, Rajasthan and it is one of the Best Award Function in India. The foundation of RFF was headed by Kanchan Cassettes & Series on 28th September 2013, off was launched to bring back the lost culture and pride of cinema of Rajasthan thus promoting art and culture.
Rajasthan Film Festival includes various type of events, award show to honor and promote the artistic and technical excellence of artists in Rajasthani cinema providing them with the recognition and a platform where these artists can show their talent.
Other sources of attraction for this film festival are dance performances, plays, live performances by singers, stand up comedians and poets. Rajasthan Film Festival is organized at multiple locations and the celebrities from all over India come to attend this dynamic event.
Rajasthan has a right cause and it is heading towards a positive example. The ideologies of Sanjana Sharma, the founder of Rajasthan film festival has the vision to take Rajasthani cinema in new heights hence she is progressing in it.
Social Share